Sportsnet.ca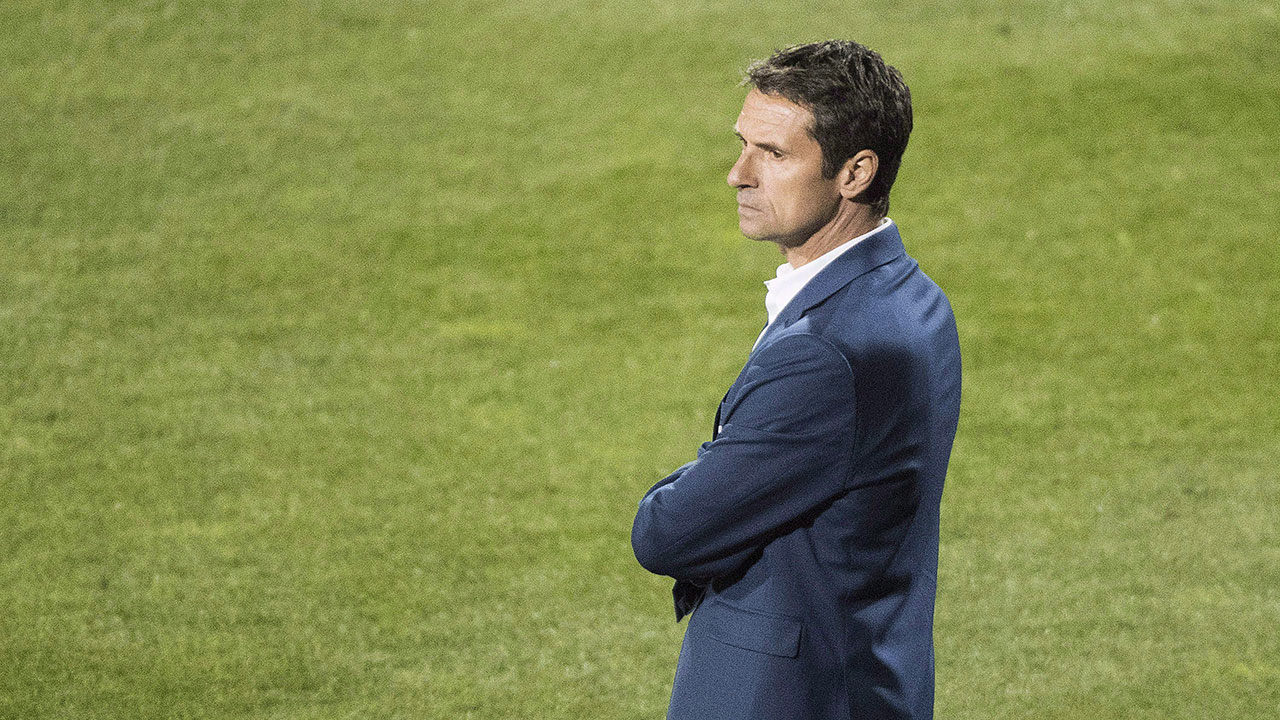 Impact coach warns against complacency as team makes playoff push
MONTREAL — As the Montreal Impact drive toward the Major Soccer League playoffs, coach Remi Garde has sent a clear message to his players — don't let confidence turn into complacency.
Winners of two in a row, the Montreal Impact are feeling positive heading into the final five games of the season, starting Saturday against New York City FC.
Montreal (12-14-3) is holding on to the final playoff spot in the Eastern Conference, four points clear of seventh-place D.C. United, who have a game in hand.
"We have to be careful about all the good stuff that's being said about us," said Garde after training on Thursday. "We know we can be a good team, but we can also be an average team if we are not focused on what we have to do.
"Right now we're getting a lot of praise. Probably too much. Yes, the team has improved a lot this year. But in this league, praise is useless when a couple of bad results can change everything.
"We're comfortable but we have to keep looking forward."
The Impact are coming off a pair of convincing wins. Three weeks ago, Garde's men defeated the then league-leading New York Red Bulls 3-0. They followed that up with a rare away victory — 4-1 in Philadelphia last week.
Montreal has won three of its last four games, and has only lost once in its last six (3-1-2).
Recent signing Bacary Sagna echoed his coach's reserved enthusiasm.
"It's important to be humble," said the French right back. "That's what allowed us to win in Philadelphia. Even with all the accolades after the match against the New York Red Bulls, we managed to stay concentrated and kept working hard. That was the difference.
"We know we have to keep winning if we hope to make the playoffs. Winning has given us confidence."
The Impact's attention turns to New York City FC (14-8-7) as they descend on Saputo Stadium for the first time this season. City is third in the East with 49 points but they've been struggling these last two months.
They're winless in their last five matches (0-3-2), scoring just three goals over that stretch. It's their longest winless run in MLS since the start of the 2016 season, when they went 0-3-4.
New York City has also only won once in its last eight games.
That should be welcome news for the Impact, but forward Quincy Amarikwa doesn't see it that way. The former San Jose Earthquakes player, who joined Montreal last month, says paying attention to the opponent is simply a distraction.
"At this point of the year, the focus has to be on us," said Amarikwa, who scored his first goal with his new club last week. "Everything else is noise. The teams who understand that at this moment are the ones who come together and do things that others may think aren't possible.
"I don't care what anyone else is doing. I just care if we're setting ourselves up for success, which I think we are."
Montreal will be looking to exact some revenge on a New York City squad that won 3-0 the last time these two teams met on July 11 at Yankee Stadium. The home side scored three second-half goals to stump the Impact.
"We've improved offensively," said Garde, looking back on that game. "We weren't able to get close to their goal. We're a bit more confident now and we're riding momentum that could help us to give our best against a very good team."
——
NEW YORK CITY FC (14-8-7) AT MONTREAL IMPACT (12-14-3)
Saturday, Saputo Stadium
Familiar face: Current New York City FC coach Domenec Torrent knows Montreal's Bacary Sagna's well. Torrent was Sagna's assistant coach at Manchester City from 2016 to 2018.
Success at Saputo: New York is 3-0-0 all-time on the road in Montreal.
Well rested: New York will have some fresh legs as the team is coming off a two-week hiatus. Their last game was on Sept. 8 — a 1-1 draw against D.C. United.
Clinching scenario: A victory would clinch a playoff spot for New York City FC.
Troubles on the road: NYCFC is 1-3-0 away from home in their last four games. They've only won four games away from Yankee Stadium this season.